Linea Studio Cesar Kitchens UNIT
Designed  by Vicente Garcia and Cinzia Cumini, in Italy, UNIT is a system "that wants to shift the idea of a kitchen as a fixed object to that of a concept with free elements."
In an exclusive interview with Cool Hunting, Garcia summarizes the Unit's kitchen objective, "To connect the practicality and ergonomics of the professional kitchen with the home kitchen's humanity.  The research allowed a freer design dimension, where the kitchen becomes a single object—such as a table or chair, and no longer an object tied to the size of one single space, or a space designed to measure from wall to wall."
"From an ergonomic point of view," Cumini explained, "it allows a more comfortable position while you cook because you can put your feet under the containment volume. Research and development at Cesar have allowed the creation of Unit in such a way that frees 2.4 meters of floor space." This allows occupants the ability to move freely while cooking, without being impeded by their appliances. Further, "the internal construction has been engineered so completely different from the rest of the kitchens on the market—combining lightweight materials that do not belong to the world of cooking, with traditional materials in this field."
If you like us, are in love with UNIT, you come and experience the Cesar Unit kitchen at the Linea Studio showroom, located at the iconic Design District in Miami.
Cesar UNIT – Customization Options
Cesar Kitchen UNIT model is an ideal option if you want to express harmony, independent clarity, unlimited confidence, or a technological, urban, metropolitan, energy, refined, welcoming spirit.  Multiple design possibilities are available by mixing and matching the structures' finishes and the 2,2 cm thick doors. We invite you to explore the different modular and finishings options of UNIT at our showroom at the iconic Design District in Miami. As the exclusive representatives of Cesar Kitchen in Miami and South Florida, we will work with you to make the most of all the customization options Cesar Kitchen offers.
Whether you are looking to incorporate the Cesar UNIT kitchen at a brand-new property or envisioning a kitchen remodel, the Linea Studio team will assist you in each step of the creative process and project implementation. If you want to know how to remodel in two phases, we invite you to read our blog, "How to Remodel in Two Steps," where we provide unique budgeting and remodel tips.  Want to explore other kitchen models, take a look at Intarsio, Unit, N_Elle, the 50's 50's, and the Heritage Collection with Elite and Etoile kitchen models.
DOWNLOAD CATALOGUE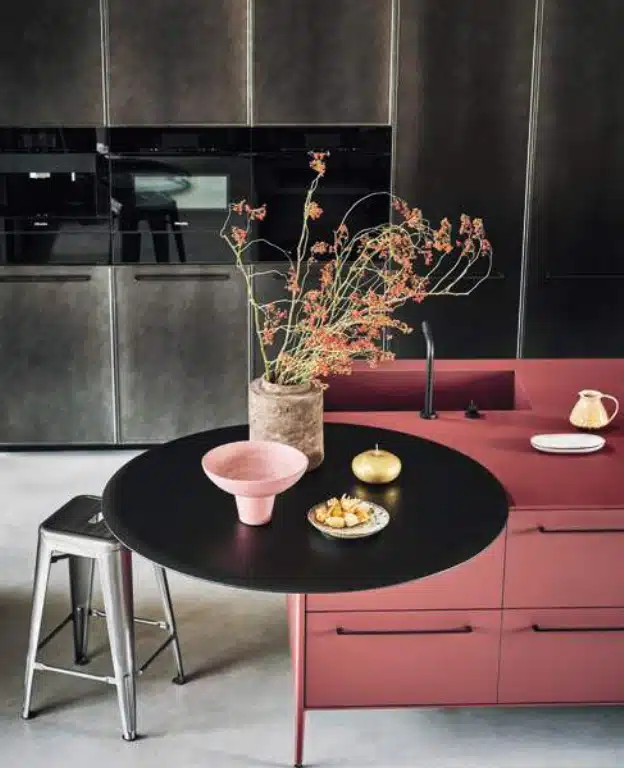 Linea Studio Custom UNIT
Let's get started today!
Contact Us