How To Make the Most of Your Waterfront Home & Express Your Personal Style With Linea Studio
Do you own a waterfront home? If so, you're among the lucky few who can enjoy stunning views and a relaxed lifestyle that comes with living on the water. But what if your waterfront home isn't expressing the style that you want it to?
There are a few key ways that you can make the most of your waterfront home and express your personal style with Linea Studio. Your kitchen, closet, and bathroom are three of the most frequently used spaces in your home, so be sure to put extra thought into designing them. High-end kitchen cabinets, custom cabinets, walk-in closets for bathrooms and bedrooms, and outdoor kitchens are just a few of the elements that will take your home to the next level. Not only will these upgrades make your home more stylish, but they'll also add value and curb appeal- as well as functionality.
If you're looking for inspiration, check out Linea Studio. We are a luxury Italian furnishing company that offers a well-crafted selection of Italian design cabinets, kitchens, bathrooms, and doors. If you're ready to upgrade your waterfront home and express your personal taste, here are a few ways to get started.
Choose Italian Closet Designs for a Polished Look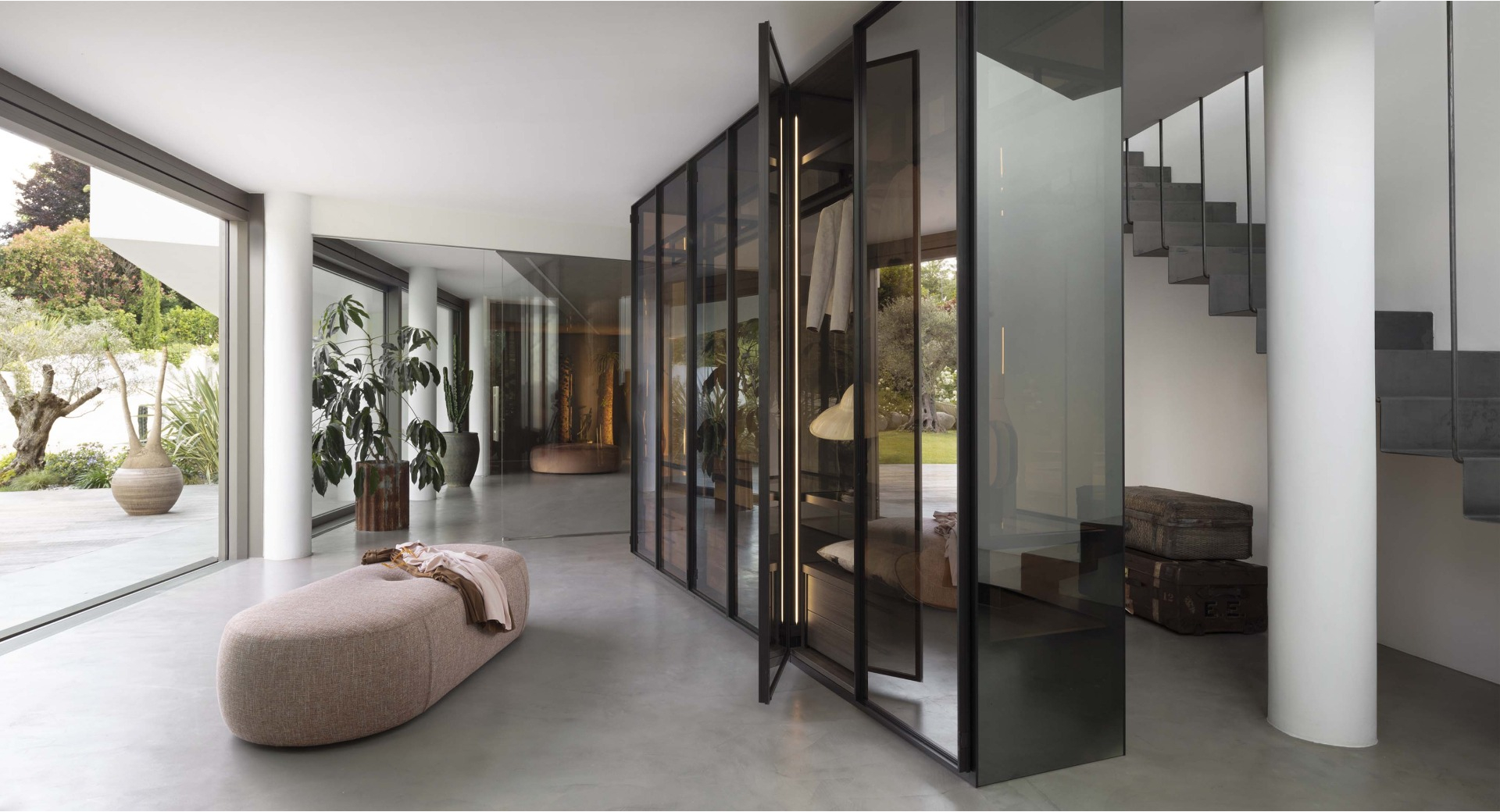 Closets are often an afterthought, but they shouldn't be. Italian closets are characterized by their durability and sleek design. Start with the closets if you want to give your bedrooms and bathrooms a luxurious makeover. They are highly functional and can withstand the rigors of day-to-day use. 
With Linea Studio, you can choose from a wide range of closet styles, from the Walking Closet collections to Batente and Cabina Closet collections. These collections offer a variety of finishes, materials, and sizes to choose from so you can find the perfect match for your space. Our closets are also designed to seal tightly, keeping out moisture and preventing mold and mildew from growing, so you can enjoy your space for years.
Not only are our Italian closet designs visually stunning, but they also are full of clever and efficient storage solutions to ensure your accessories and garments are displayed in a way that preserves their integrity and is easy to access.
Install Walk-In Closets To Make the Most of Your Space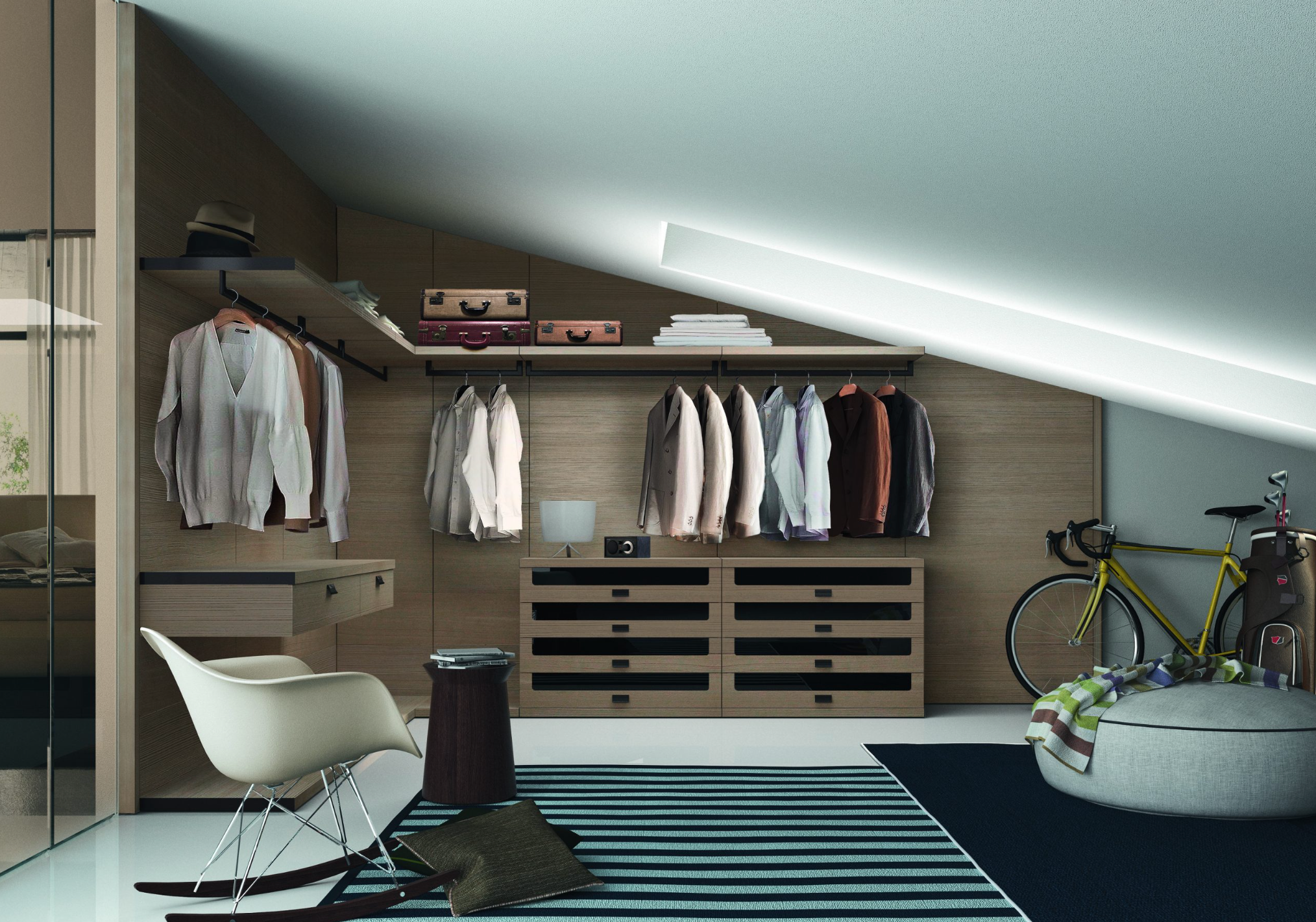 Clothes and accessories are often one of the most challenging things to keep organized. If you're tired of sorting through your clothes every time you need to find something to wear, it might be time to invest in a walk-in closet. A walk-in closet is a great addition to any waterfront home. Not only does it serve as a place to change from wet clothes into dry ones, but it also has shelving units and racks to be used as a storage space for swimsuits, towels, and other beach necessities.
A walk-in closet can also be much more than just a storage space. It can be equipped with a sink and countertop, making it the perfect place to wash off sand and salt water after a day at the beach. By having a dedicated space for changing and storing beach wear, you can help keep your waterfront home clean and free of sand and dirt, making it a much more comfortable place to relax and unwind.
Make Use of Kitchen Storage Solutions for a More Efficient Workflow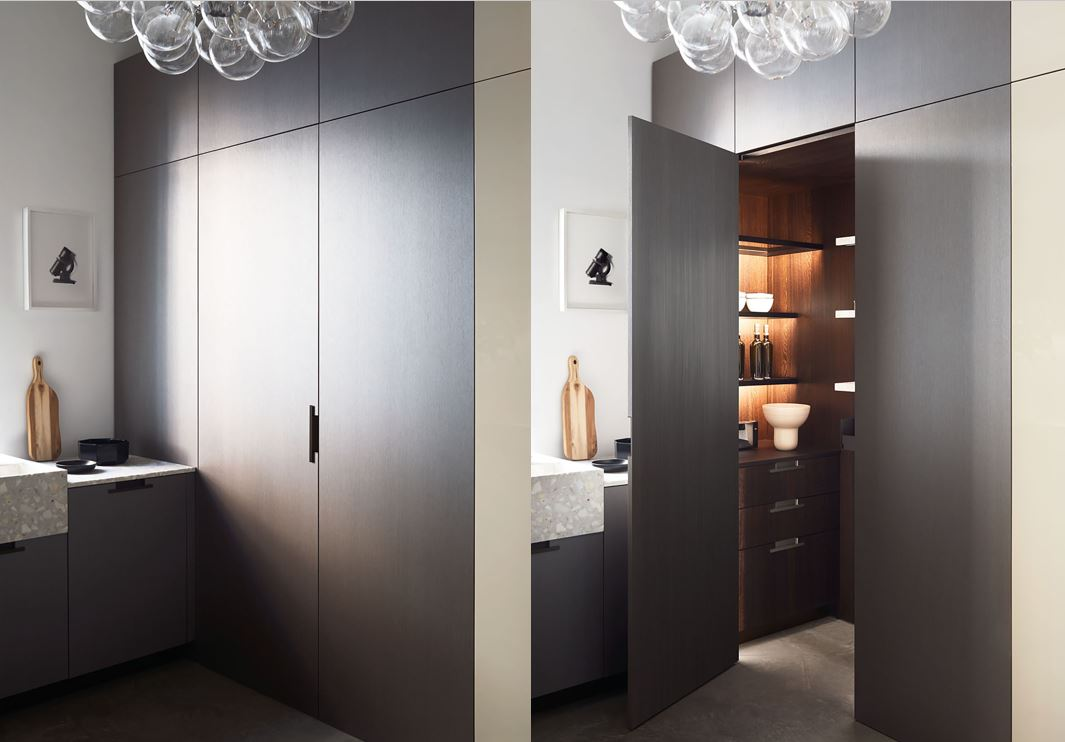 In any kitchen, storage is key to the functionality and efficiency of the space. This is especially true in waterfront homes, where the view must not be obstructed, so every inch must be used wisely. The innovation and design of luxury cabinetry have come a long way in recent years, and there are now a variety of styles and options to choose from:
Hidden pantries: Hidden pantries are a discreet way to keep your kitchen organized and countertops clear. They're often the preferred choice for people who entertain often or have large families.
Retractable doors: Drawers with retractable doors are a space-saving solution that allows you to have easy access to your kitchen essentials while still keeping the area looking clean and clutter-free.
Coffee stations: Anyone who loves coffee knows that a well-designed coffee station can make every day all the more dreamy. Keep your coffee beans, mugs, and other supplies close at hand with a coffee station.
Hidden kitchenettes: Shelving is often wasted space in a kitchen, but with hidden kitchenettes, you can make use of that space to store small appliances, dishes, and other kitchen essentials.
Use Natural Materials for Your Kitchen Cabinets To Create a Warm and Inviting Atmosphere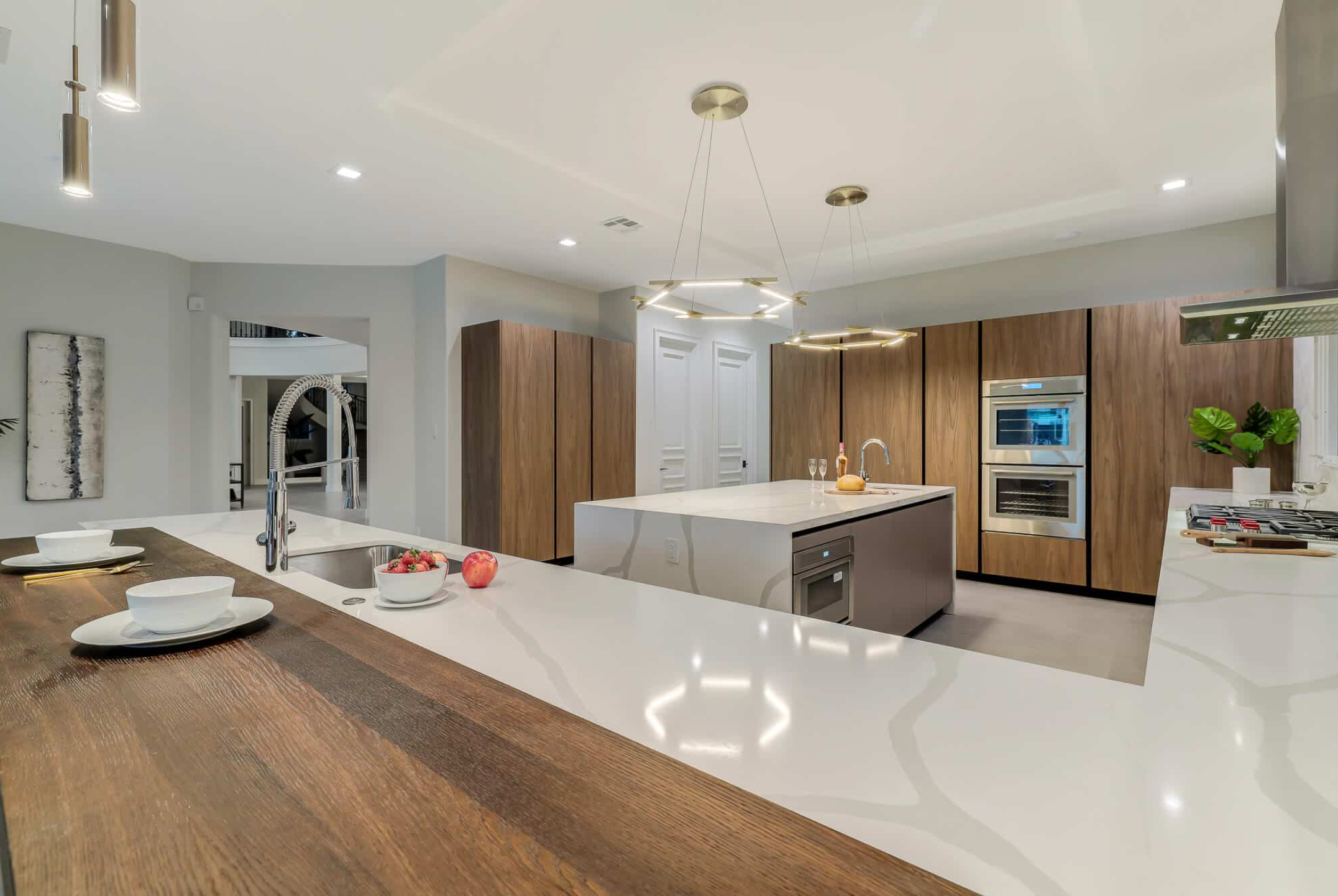 The kitchen is the heart of the home, and the kitchen cabinets are a focal point of this room. When choosing materials for your kitchen cabinets, opt for natural materials that will add a touch of warmth to the space. They can often provide better insulation against both heat and cold, helping to keep your kitchen more comfortable. Wood is a classic material that can be stained or painted to match any decor style. They are environmentally friendly and offer a timeless look, and can be fully customized or accented with unique hardware to add personality to your space.
As the sole representative of Cesar Kitchen in South Florida, we offer top-of-the-line kitchen models that epitomize Italian design and craftsmanship. From contemporary to classic 50s styles, our high-end kitchen cabinets will make a statement in your home. With a little planning and effort, you can turn your kitchen into a stylish and functional space that you'll love spending time in.
Upgrade Your Studio Bathrooms With Luxurious Italian Design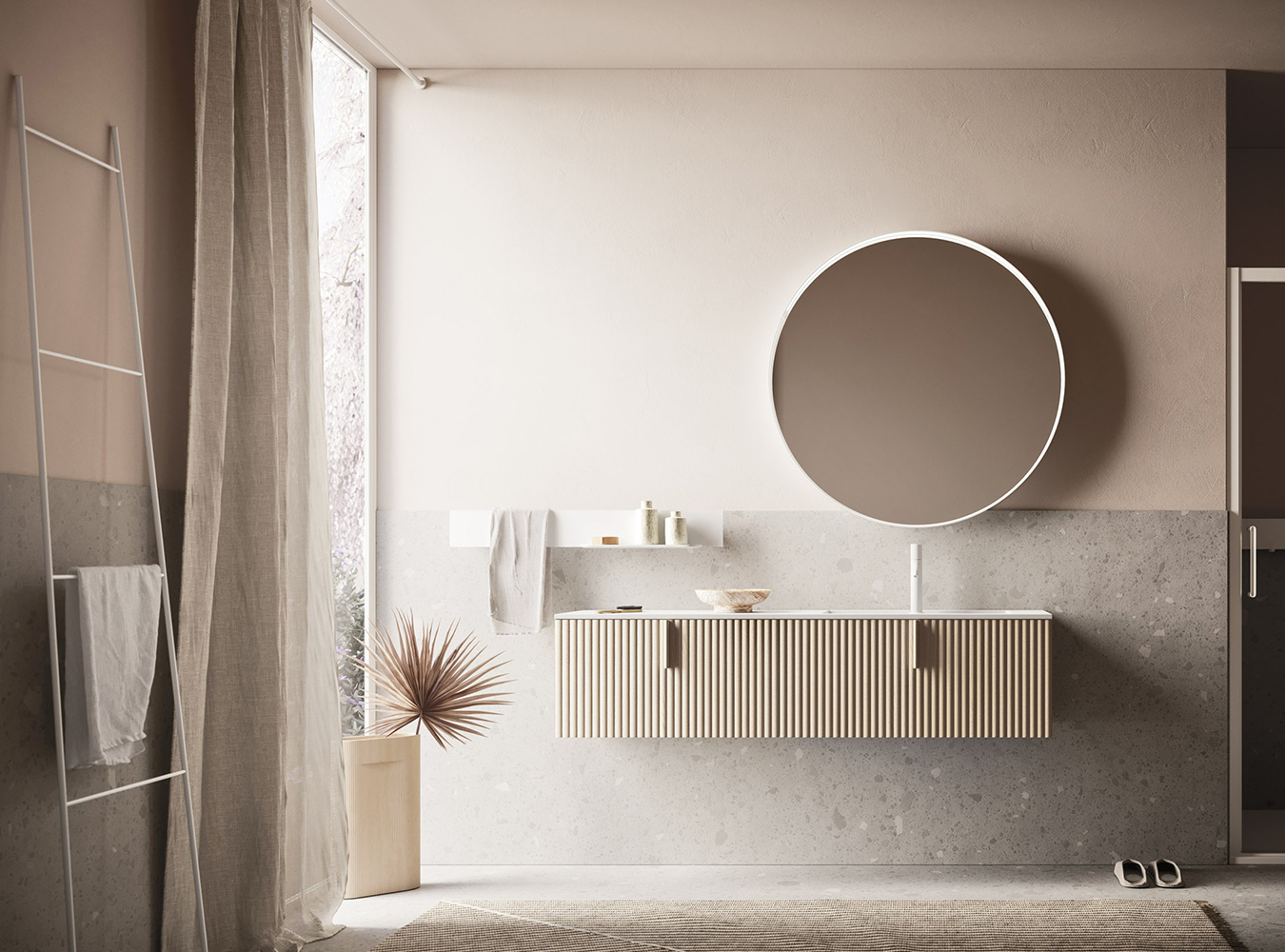 Your bathroom is your oasis, so why not make it as luxurious as possible? Studio bathrooms are designed to be open and airy, with plenty of natural light. When coupled with Italian designs, studio bathrooms can become private spas. From sleek and modern fixtures to sumptuous quartz floors and surfaces, an Italian bathroom design is the epitome of luxury. Fortunately, it is also relatively easy to incorporate into your own waterfront home.
With Linea Studio, you can instantly upgrade your studio bathroom into a spa-like retreat. Our contemporary Italian bathroom collections, such as the Augusto, Code, and Absolute, are designed to give you a little bit of la dolce vita in your own home.
Create an Outdoor Living Space To Enjoy the View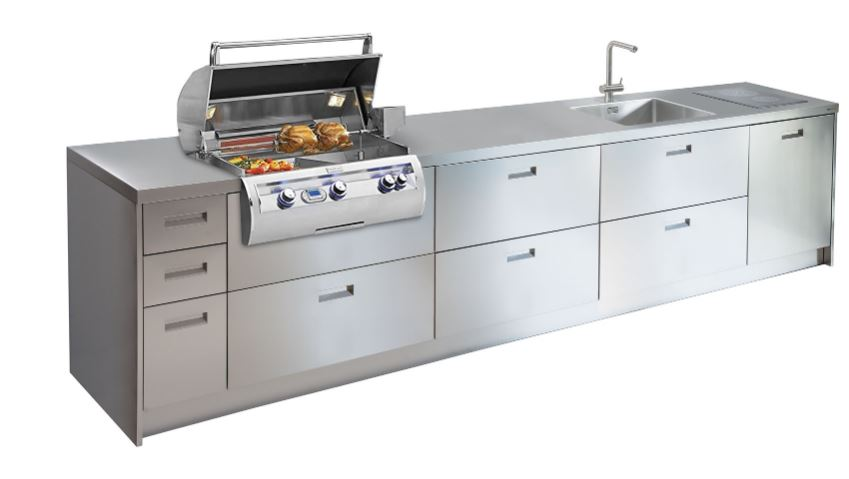 One of the best things about waterfront living is that you get to enjoy the stunning views. But what if you could enjoy those views even more by creating an outdoor living space? This can be a simple patio or deck where you can relax and take in the view or a more elaborate setup with furniture, an outdoor kitchen, and a fire pit. 
If you have the room, you might even want to add a pool or hot tub. By creating an outdoor living space, you can extend your home's living area and give yourself a place to enjoy the outdoors on the waterfront and entertain guests.
Why Choose With Linea Studio for Your Custom Cabinets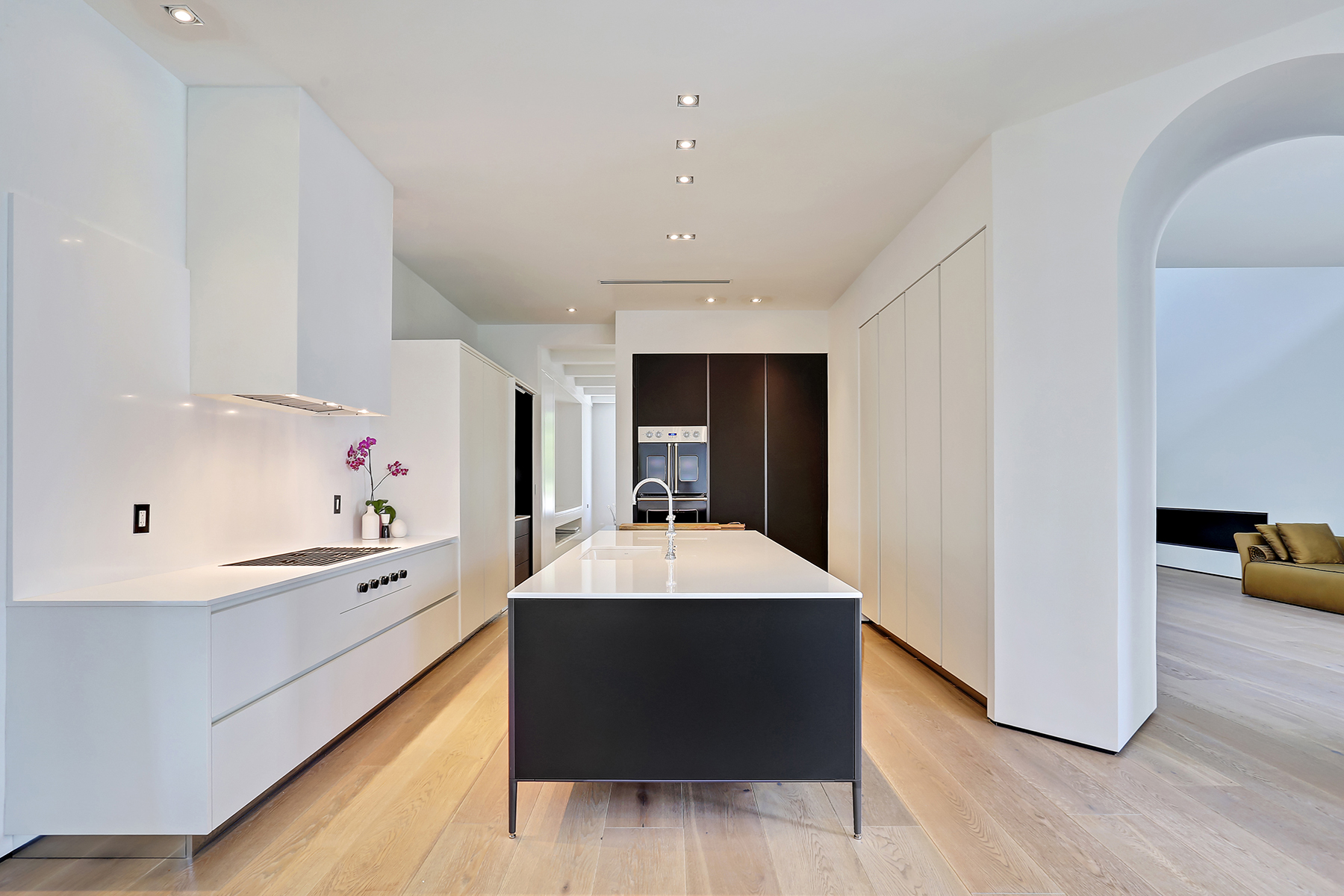 Waterfront homes are a great way to enjoy the best of both worlds — the beauty of nature and the comfort of home. They are unique and require a different approach when it comes to design. Your style should be reflected in your choice of furniture, fixtures, and accessories. Of course, you'll want to take advantage of the natural beauty of your surroundings as much as possible without sacrificing your privacy. By following these tips, you can make the most of your waterfront home and express your style at the same time. If you're searching for a reliable and experienced team to help you design and build your dream home, look no further than Linea Studio.
Linea Studio is a high-end design firm specializing in the design and delivery of Italian kitchens, bathrooms, closets, and doors. Our passion for design and dedication to quality craftsmanship is what sets us apart from other companies. We treat each of our clients as VIPs and work closely with them to ensure that their vision becomes a reality.
We believe that the quality of your home should reflect your personal tastes, which is why we offer a wide range of styles and finishes to choose from. Whether you prefer a traditional look or something more modern, we can create a space that is uniquely yours. From Italian-inspired, Italian-made furnishings to personal design consultations and more, Linea Studio is a design partner you can count on. Call our showroom at 305-576-5720 or book an online consultation to get started today!